Congratulations Students!
You survived another quarter, the sun is out and it's almost summer time!
What better way to celebrate than with a liter at Shultzy's?
For a limited time -during this last week of class- come in and order a for $12.99 and
KEEP THE STEIN!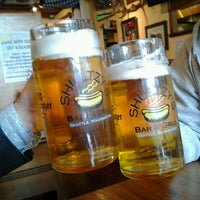 Show off the Shultzy's logo with pride, because schools out for summer!!
🍺🌞 🍺🌞 🍺🌞 🍺🌞 🍺🌞 🍺🌞 🍺🌞 🍺🌞 🍺🌞 🍺🌞